Welcome to the Sunshine Fire Protection District Website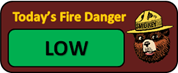 Sunshine Fire Protection District
Phone:
(303) 786-7731
or:
Mail:
311 County Road 83
Boulder, CO 80302
Sunshine Fire Protection District Info
Sunshine Fire Protection District (SFPD) was established 54 years ago with community-donated work and surplus equipment. We provide protection to a 'textbook' wildland urban interface (WUI) community in the foothills of the Rocky Mountains. We currently have two fire stations, housing five apparatus. SFPD is an all volunteer department with 30 active firefighters, EMR/EMT, and fire support personnel.
We have an
Instagram Page
with photos.
Donations:
Please consider a tax deductable donation.