Who we are
The S.H.S (Sunshine Historical Society) board of directors manages the use, repair, maintenance, and care of the Sunshine School and Cemetery. The board is made up of residents and former residents who volunteer time to oversee these historic treasures. Events are often scheduled to raise money needed to maintain these vital icons of our community. Some past events have included community potlucks, craft and art fairs, holiday parties, Halloween carnival and hayride, square dancing lessons, and disco/reggae night.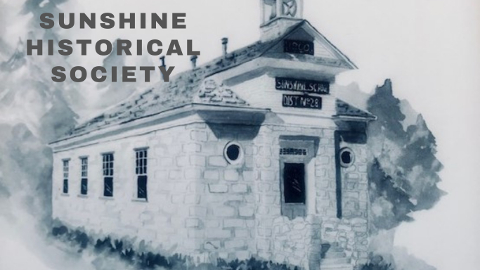 Sunshine School House
The Sunshine School house was built in 1900. This historic building replaced the first school that tragically burned in 1876, and was torn down. The school served the mining community until 1943, when mining ceased due to war efforts, and remained vacant until the Wittemyer family donated it to the Historical Society in 1969.
School House Use
The school house can be rented by residents for private functions such as weddings, parties, or other uses (subject to board approval) at a nominal fee to offset costs, including insurance, utilities, and maintenance.
FEES: $75.00 per day
DEPOSIT: $250.00
Renters are required to sign a contract containing the rules and regulations around use, decorating, cleaning, and any damage that may occur.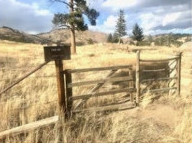 Sunshine Cemetery
The Sunshine Cemetery, located on private property, was established in 1875 to serve the residents of Sunshine, who started to arrive in 1874 in search of gold. Mining accidents, disease, and infant deaths were the first graves in this historic location. See pages 9 - 11 of the
Cemetery Records
for burial records.
Site Availability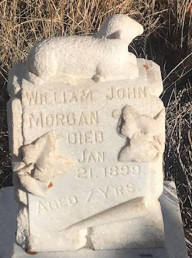 A 5' x 10' plot for up to six family members can be purchased for $500.00/plot. To obtain a plot, families must have lived in the SFPD for ten years or more. The sites are only available for cremated remains due to space limitations and geological bedrock. There are some criteria around headstones and the board is very open to proposals that include things like benches and memorial markers.
Current residents who have purchased plots and still need to choose a location may meet with the cemetery custodian to see what is available.
Sunshine History
Sunshine is just west of Boulder and has a deep history of a community based on the mining that went on in this area. The historic school house and many historic homes are still standing, and there are also foundations of historic buildings, including the hotel. Please take a look at our
. In addition to this map, June Peterson Howard wrote the book
Stories of Sunshine
featuring rich history and one of our Sunshine residents, Forest Jones.
To contact someone at the Sunshine Historical Society, please email:

Donations
To donate to the Sunshine Historical Society, you can send funds through Venmo or PayPal to @SunshineHistorical. Thank you for your interest and support!